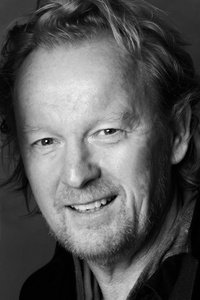 Ronnie Stam grew up in a creative atmosphere – being one of eight children in a small town outside Amsterdam, Netherlands. The son of a hairdresser, as a child Ronnie spent much time in his father's well respected hair salon.
Early on Ronnie was introduced to a fellow Dutchman – hair legend Christiaan. Christiaan took Ronnie under his wing and soon became Ronnie's mentor & Ronnie was fortunate to work with him, being his first assistant to Tokyo, Paris, Milan and New York for over 10 years. During this period Ronnie and partners opened a salon in Amsterdam which became very successful in the Netherlands. Ronnie soon became in demand and was splitting his time between the salon and Paris as a freelance hairdresser. While in Paris he worked with top fashion photographers such as Arthur Elgort, Patrick Demarchelier, Gille Bensimon, Olivio Tuscani, Paulo Roversi, Peter Arnell and Pamela Hanson. From Paris he moved to New York and his success continued as he worked with countless top models and celebrities such as Cindy Crawford, Linda Evangelista, Christy Turlington, Helena Christensen, Paulina Porizkova, Naomi Cambell, Kate Moss, Claudia Schiffer, Lauren Hutton, Elle Macpherson, Tyra Banks, Steven Tyler, Carlos Santanna, Rob Thomas, Matchbox Twenty, Duran Duran, Keith Richards, Mick Jagger, Joe Perry, Uma Thurman, Linda Evans and Lauren Bacall to name a few.
Ronnie's work has graced top global fashion publications, TV commercials, advertising campaigns, calendar's, music videos and many special projects. He has worked with notable film directors such as Michael Bay and David Fincher. Over the years Ronnie formed a special friendship with Cindy Crawford working with her on many special projects including – MTV's House of style, book tours, exercise videos and calendars. One of the personal highlights in Ronnie's career has been to work exclusively and tour with world known rock bands The Rolling Stones and Aerosmith. He lives in NYC with his wife and daughter Lola.